WORKSHOPS
---
---
😃STICK FIGURES TO ACTUAL FACES😃
$97 to
❔ Have you ever struggle in art class to create and draw an actual person?
❔ Are you tired of drawing stick figures over and over?
❔ Have you ever wondered what it would be like to actually DRAW A REAL FACE?
❔ Want to get your mind off of reality and tap into some creative fun?
Introducing my Stick Figures to Actual Faces and more course!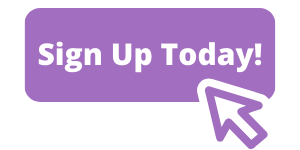 ---
CHARACTER DEVELOPMENT and STORYTELLING
This workshop covers two to three hours with emphasis on teachers following through with the program. The goal is to have children create their own cartoon characters and then write their own stories in their own storybook by the end of the week.
Students will do fun exercises and have materials provided for teachers to continue the story writing process throughout the week.
---
STORYTELLNG FOR TEACHERS
This workshop enables teachers to become more animated and engaging in telling stories to their students. Teachers will learn techniques to become more interactive and spontaneous with their students.
With fun exercises and games teachers will learn how to become more engaging with their students while telling a story, build confidence in public speaking skills and learn how to teach their students to become a better audience.
---
WORKSHOP PRICES

Workshops are based on the budget of each school and can be accommodated and altered to meet each school's curriculum needs and educational objectives.

QUESTIONS?

cathy@cathynolan.com


+1.347.331.6569

---
TESTIMONIALS

"Cathy is a gifted cartoonist and storyteller who has successfully brought her magic to Cyril Jackson Primary School. She worked to help teachers and children create stories and bring them to life through performance." -Lorrainne Flanagan, Deputy Head at Cyril Jackson School, London, UK
"Cathy used a blend of visual techniques and well organized story planning methods to inspire the children to write within a framework that at once allows them spontaneity and the structure a good story needs. The children responded to her approach with enthusiasm, ultimately producing high quality creative writing at the end of the project. They very much enjoyed working with Cathy."
-Dominic Derbyshire, English professor at Upton House School, London, UK
"Thanks again for the workshops the children really got a lot out of them. We followed up the next week and planned in completing the booklets. The children did really nice storyboards and followed the structure and format well. They also just enjoyed being able to have the chance to focus of their visual skills drawing and looking at expressions. The whole cartoon workshop was a positive process for the whole team."
-Meghan Owen, 4th year teacher, Cyril Jackson School, London, UK
"An engaging and relevant topic which the children really enjoyed. We used the initial lessons as the basis for a two week unit!"
Dean Henwood, 3rd year teacher, Cubbitt Town Jr. School, London, UK