Cathy Nolan has been a caricaturist and illustrator for over twenty years. With her love for art and making people smile, Cathy's work has brought joy to clients worldwide. Originally from Chicago, she studied art at Siena Heights University and then moved to New York City. The big apple taught her how to be professionally polished, meet deadlines and collaborate projects with clients.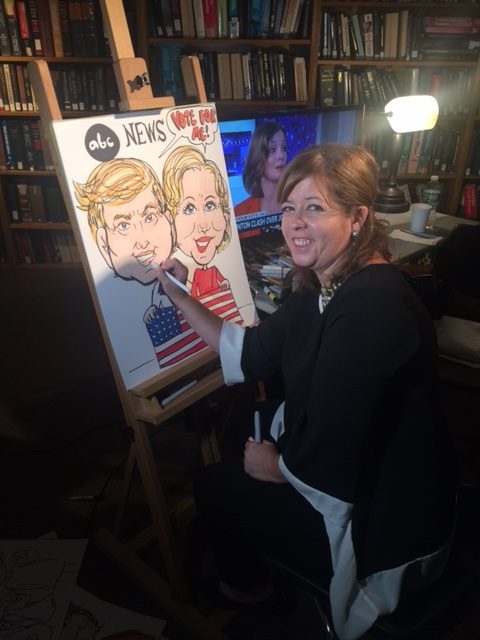 Cathy also has had years of experience working in art licensing and product development. With her knowledge and experience she has helped other artists build their businesses and has consulted on their portfolios. Cathy understands the business from an artist and company's perspective regarding the following: developing and managing a brand, seeking out potential licensees, negotiating contracts, handling brand management, creating marketing and sale opportunities, and getting product to the retail shelf.
---
Her clients include: ABC News, Macy's, Zyloware, Dick Blick Holdings, Cisco, Citibank, McGarry Bowen, Scholastic, HSBC, Citibank, London City Airport, Amazon.com, Barnes and Noble.com, The Illinois State Fair, The New York Rangers Charity Events at Madison Square Garden, Ice Hockey for Harlem in NYC, American Airlines, Race for the Cure in Central Park (NYC), Scholastic Inc., Highlights for Children Magazine, Scholastic Media and WEBEX just to name a few. She also illustrated live interviews and guests on the Emmy Award Winning televised livestream show The Never Settle Show hosted by Mario Armstrong.