Where has this year gone? I can't believe it's already the 1st of October and in 9 days I'll be celebrating another birthday again! This past month has been…INSANE.
A good INSANE.  I discovered this new app called Periscope and it's taken over my life but in a good way.  I drew quite a lot this past month to the point that my hand hurts.
Yet I met AMAZING people and am SO EXCITED to be DRAWING for a CAUSE this evening on @ParachuteTV1 so tune into Twitter at 10PM EST TONIGHT
SO WHAT CAUSED THIS CRAZY MOMENT AT THE PERISCOPE SUMMIT?


It all started because Alex Khan loved his caricature!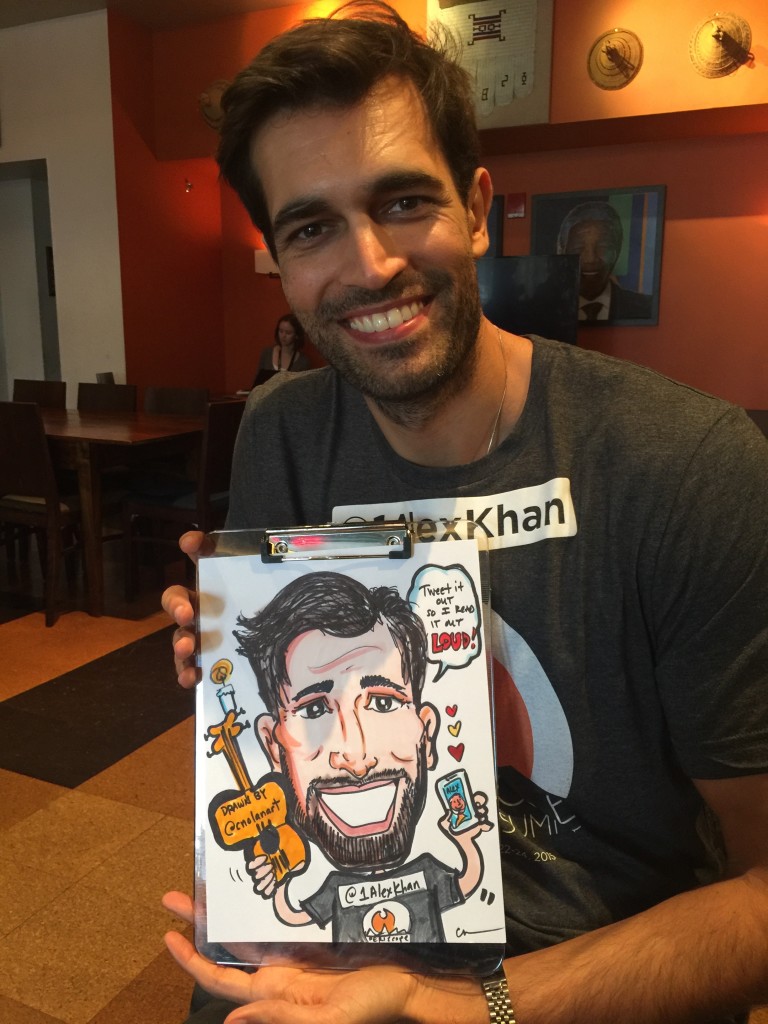 @1AlexKhan
He really loved what I drew for him – super nice guy and wanted me to draw Bree Olson since she has a huge following.
Thinking that it would help increase my following, he asked me to draw her. I was tired but said "ok".  I guess I was looking to get more exposure so why not?
Bree Olson is a celebrity who lives out in LA but she's from Indiana and we got talking. She was really nice and
I wanted to make sure I captured her just right. She began to invite her followers into her scope.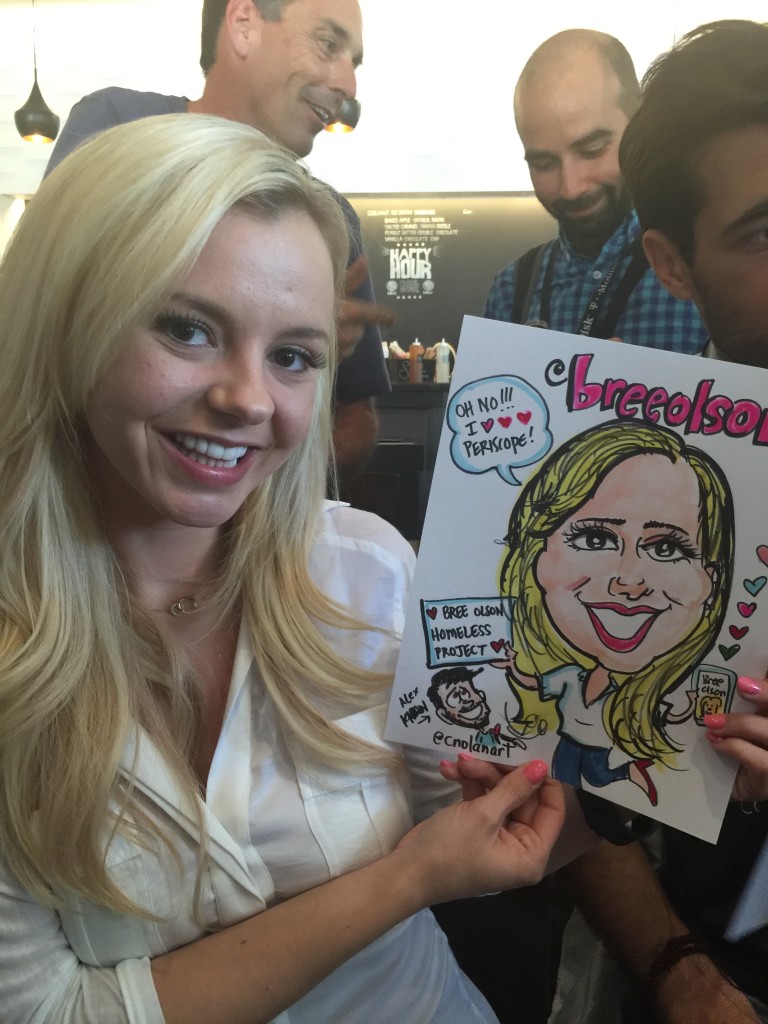 @breeolson
Tasmin then sat down with us. She is a well known UK TV broadcaster whom I had met earlier and was lovely to talk to.
She sat right next to me and in a jest for fun she came up with the idea of "Let's get Alex to ask Bree out on a date!"
So she got on her scope.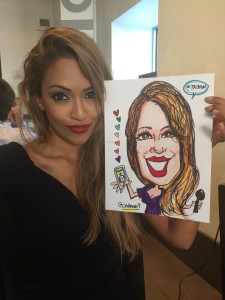 @tasmin
Somehow as I continued to draw Bree Olson, the excitement over whether or not Alex Khan
and Bree Olson would go out on a date slowly grew. The three of them all began scoping to their followers to get ideas and suggestions.
Then… it just evolved to crazy fun MADNESS.
All of the sudden Alex Pettitt came over. Then Brian Franzo. Then Mitch Oates. Then more and more professional scopers
who then invited their followers. The crowd just GREW.
So now I'm done drawing this caricature and all I see is everyone talking into their phones engaging with their followers.
While happy to have had the best seat in the house,  I was like "wow".
 Look at the photo. Everyone is talking into their phones! Right next to one another! So crazy!
While happy to be in such a fun crazy moment and to be part of it I was happier to go to the bar afterwards to decompress!
I honestly felt that the experience was pure fun and a great opportunity in
observing people and their behavoirs while using this powerful social media app.
###
ZYLOWARE EYEWARE
Shortly after the Persicope Summit, I had the honor and pleasure to draw 25 employees at ZYLOWARE EYEWEAR and it was wonderful.
The company will be using the caricature artwork that I created into marketing postcards. How cool is that? So exciting!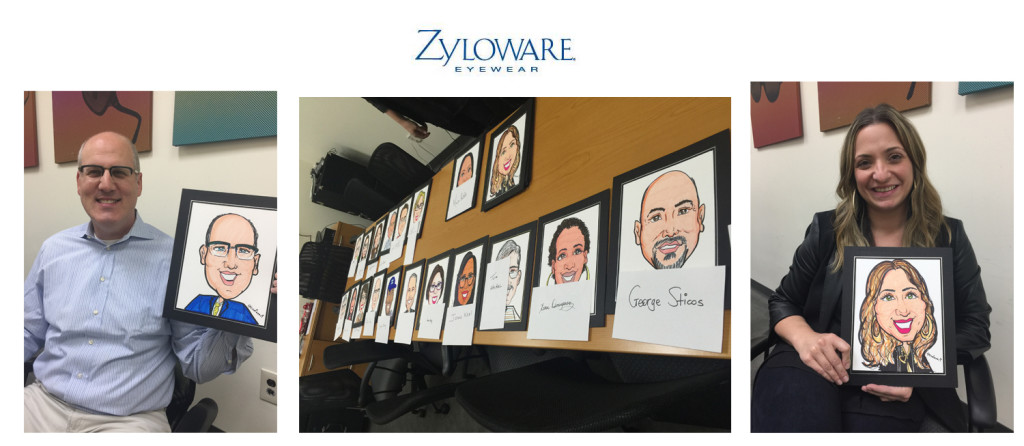 DRAWING FOR A CAUSE
So this evening I will be drawing LIVE on twitter a piece of artwork that will be printed on tshirts – 100% of the proceeds will be going to the charity of my choice.
Being a Brooklyn lover and dog owner, I feel strongly about this animal rescue and so I hope you will stop by @ParachuteTV1 at 10pm EST TONIGHT!
Please be sure to use #charitycaricature this eveing!


That's all for now! Wishing you all a great day!