When I moved to New York City over 17 years ago, I met one of my best friends Ron Mezile. He was my neighbor who lived upstairs with his then girlfriend at the time, (now wife!) Diane Hewitt and pet iguana, Ralph (who was a girl). Little did I know that over the years we would be the dearest and closest of friends. Ron is a VERY talented artist, sculptor and creates the most amazing three dimensional pieces that I have ever seen. I love his art pieces and his ability to create something out of steel, plaster, clay and iron amazes me. I am proud to be his friend and am SO EXCITED to announce that TONIGHT he will be on the History Channel airing at 10pm EST/ 9pm CST on the FORGE and FIRE show. Please watch my dear friend battle it out in blacksmithing and create an amazing sword. You won't be disappointed and won't want to miss this show! Here is Ron on the left with
another friend of ours Renato showing off their knives. After watching the show, you'll be so INSPIRED and can BOOK HERE a 2-day knife making class with Ron but HURRY! Classes sell out quickly!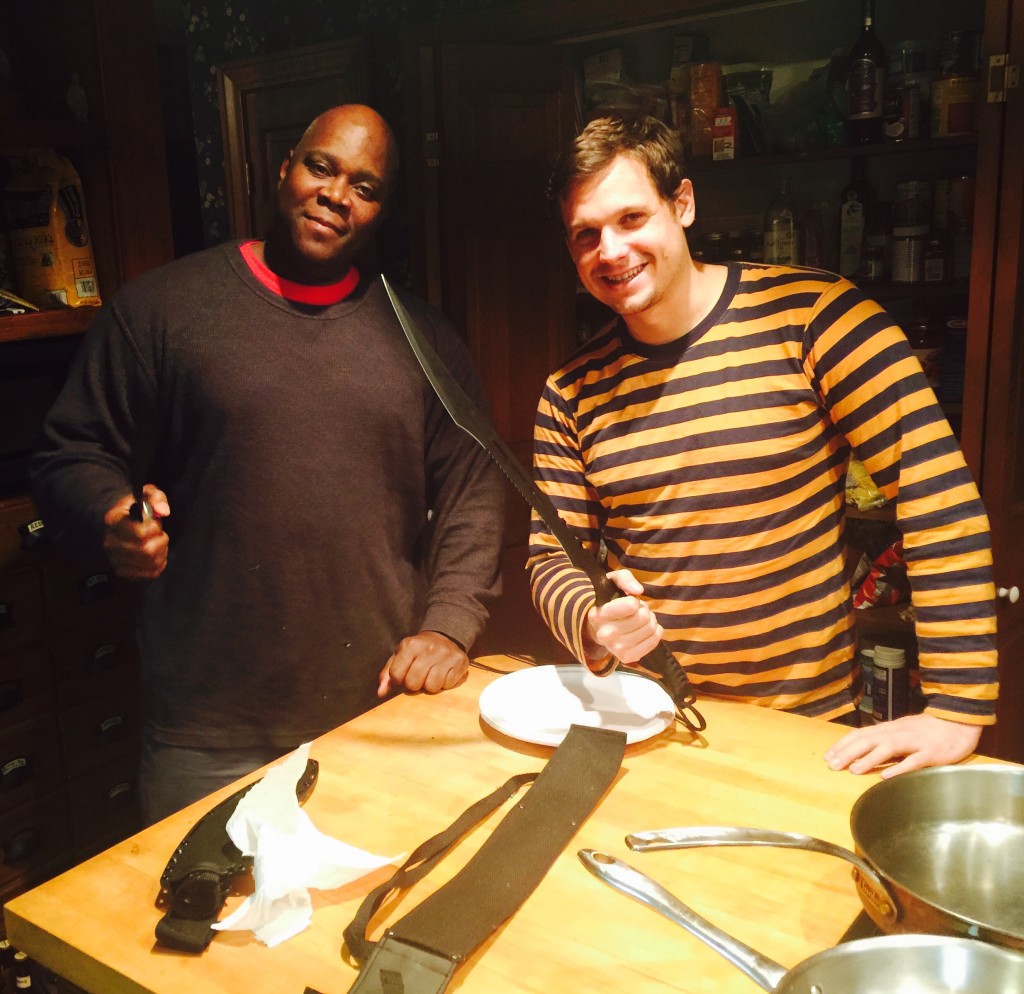 (Ron Mezile on tonight's History Channel left with Renato Fava on the right)
In the meantime, for the little ones, please enjoy this FREE coloring sheet to enjoy! 
DOWNLOAD HERE: RAIN