Wow! So hard to believe that this year is now just about over. How was 2015 for you?
For me, this year has been about GROWTH
I have learned so much about myself, social media marketing and have met
some amazing people through my favorite app, Periscope!
Recently I drew an image for this amazing cause helping Anita Wing Lee
go cross country to raise awareness of the Syrian refugees. She will be
doing free meditation classes and bringing awareness to a great cause.
Earlier this year my husband Fred and I went to Kos, Greece where we
experienced first hand the refugees ourselves sleeping in tents. I was
moved by their stories and my artwork has been donated to this cause.
We are all interconnected as one and can do our part whether it's being
kind to someone or donating as little as $5.00. Click on the image
below to go to the SoulFamFund's website below: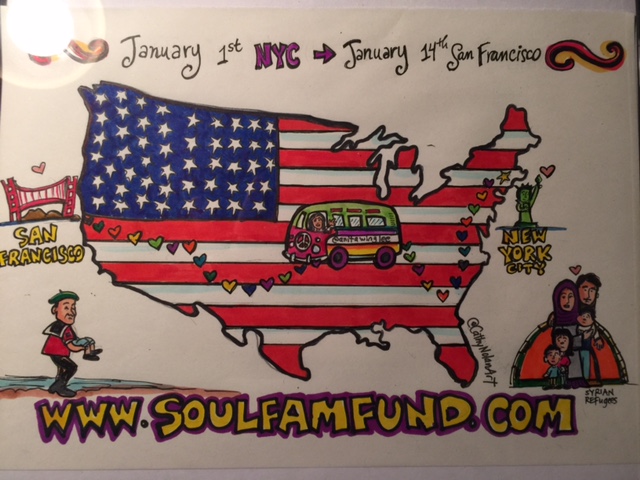 To celebrate the upcoming new year, please enjoy this FREE downloadable coloring sheet to enjoy!
Happy New Year everyone! May 2016 be a year full of love and abundance for you!