Recently I had the pleasure of participating in our local elementary school's Garden Party
and it was to help raise funds for the school. I drew non-stop for three hours and had so
much fun drawing some of the students that I know from subbing there. Enclosed are some
photographs so enjoy! You can see more at my FaceBook page here: PS 84 GARDEN PARTY FUN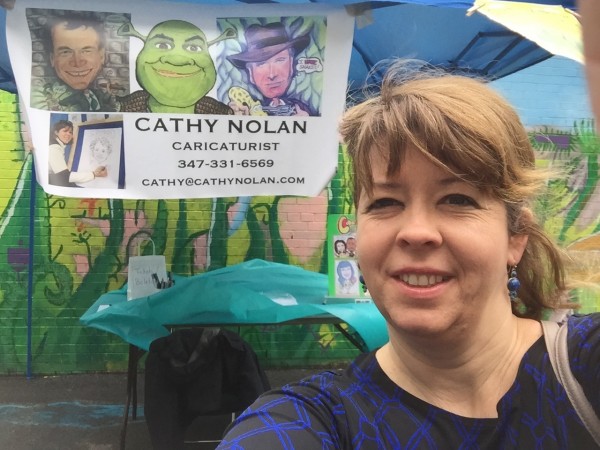 Here I am at my booth!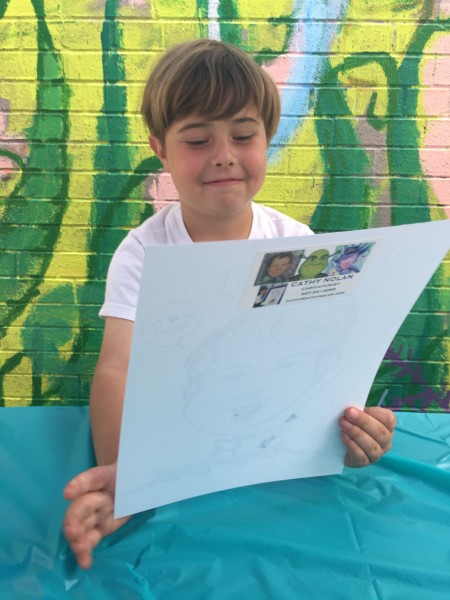 Student Griffin is observing my work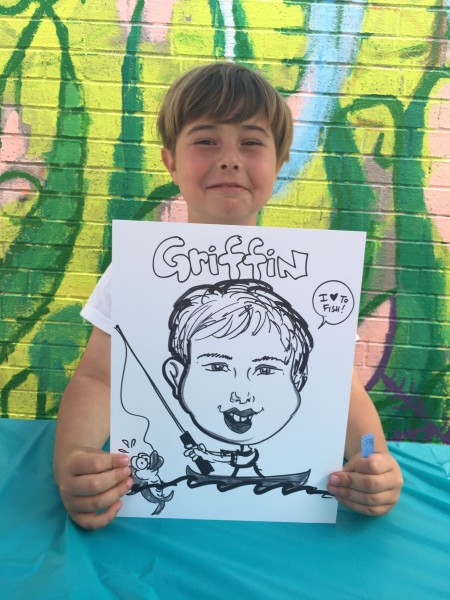 Griffin approves! 🙂
Congratulations to couple Kevin Cashman and Dana Schwister who won
from the raffle a FREE colored caricature! For more information contact me
at cathy@cathynolan.com