What a busy week! This past Monday I was honored to draw caricatures at the launch party of a new livestreaming app called MeVee!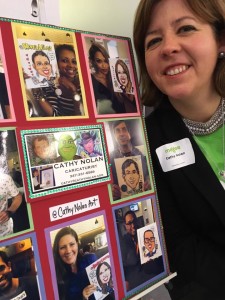 MeVee was created by CEO Tomer Dicturel his team put together a wonderful new opportunity for all of you to make MONEY! What makes
this app different than Periscope is MeVee offers a lot more opportunities for YOU to get your brand and messaging out there. YOU get:
1.      Ad revenue sharing opportunities
2.     The ability to search for streams by keyword or hashtag
3.     Streams don't disappear
4.     Streams can be shared on any social media platform
5.     Streams can be embedded into blog posts
6.     Viewers can comment from the web
For the upcoming SuperBowl 50, MeVee will be partnering up with Warner Moon and showcasing locker room and party scenes and 100% of the advertising revenue will go to St. Jude's Research Hospital for Children!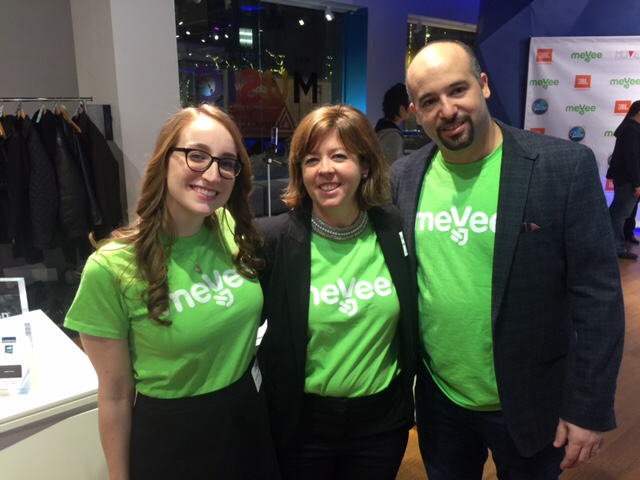 Kristen Fletcher of Fletch PR, me and Tomer Dicturel, CEO of MeVee
Then, I was honored to be interviewed by the lovely Catherine Storing of @StyleStoring on her Facing Your Beauty BLAB series!
We spoke about the importance of inner beauty, how I capture the essence of people in my artwork and how Catherine helps others shine through their style.
Watch the interview by clicking on the BLAB icon here: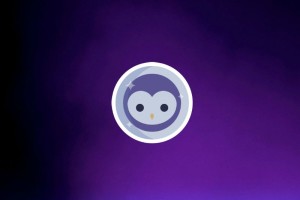 Catherine Storing and her caricature drawn live on the interview