The month of May has been a busy one for me! I recently drew some fabulous folks from the EAO – Behind Every Leader conference and it was a HUGE SUCCESS! I would like to thank CEO Victoria Rabin for her kind invitation and to all who stopped by to get themselves drawn. Check out the photos here on my FaceBook page and "like" it  BEHIND EVERY LEADER CONFERENCE
Recently I went to Mexico City and had a great time checking out amazing folk artwork. I love the bright bold colors and patterns in Mexico and their celebration for the dead is amazing. Don't you find these works inspiring? This sort of paper-mache art was originated by artisan Pedro Linares who dreamed of being in a forest where he found creatures that accompanied him in his journey and heard a group of people say the word "alebrijes." Examples of "alebrijes" can be seen here with the dragon and chihuahua photos below. These are not just created manually to mold glued paper into desired shapes but also vibrant paint colors are used to craft the imaginative and surreal sculptures that I personally love and adore.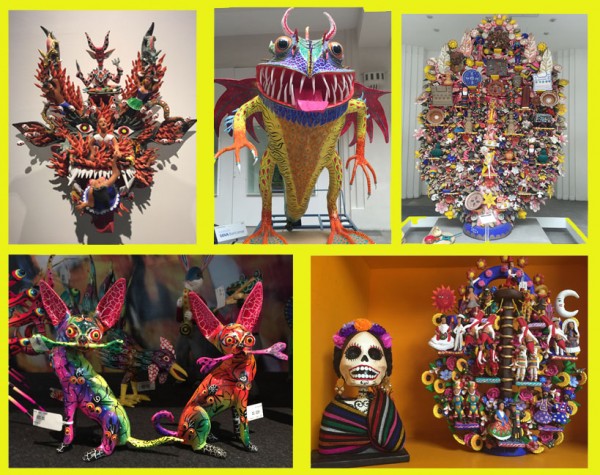 And up and coming! I will be drawing FREE caricatures at my local school where I sub at called PS 84 to help raise funds. I will be there Saturday June 6th from 11am to 1pm so stop by if you are in the Williamsburg Brooklyn area. I look forward to hearing from you and enjoy the day!