Happy Month of May everyone! I have some exciting things to share with you! A few years ago,
I met via FaceBook the lovely Victoria Rabin who is the CEO of Behind Every Leader –
a production by EAO – Executive Assistants Organization. Being a fan of my caricatures, Victoria asked me to come meet their members and draw them at their upcoming evening gala.
The conference will be held in NYC from May 21st to May 22nd and I will be drawing guests
Thursday evening May 22nd from 5:30pm to 8pm.  I'm so looking forward to meeting so many amazing people! One of the folks whom I look forward to meeting is Ms. Victoria King who is the EA to Oscar Winning Actress Julianne Moore! Behind Every Leader has a local chapter throughout the USA and Globally!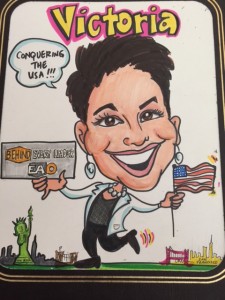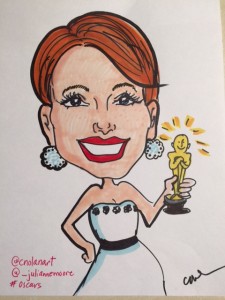 EAO is a great
organization
that helps executive assistants
become the best they can be at their craft and they offer crucial support to help members be the best they can be. If you know of someone who can benefit from this, sign up quickly!
See the above link for more information.
I will also be announcing more events coming up in June. Until then, wishing you all a wonderful upcoming Memorial Day weekend!