Every year, I have been honored to draw the retiring professors from Newark Academy – a school in New Jersey that teaches their students to be the very best that they can be. Teachers who also move on to other destinations also receive every year a unique parting gift – a framed caricature with a drawing of the school in the artwork.  I love this client and love the challenge of being able to draw these amazing teachers who have inspired so many young lives.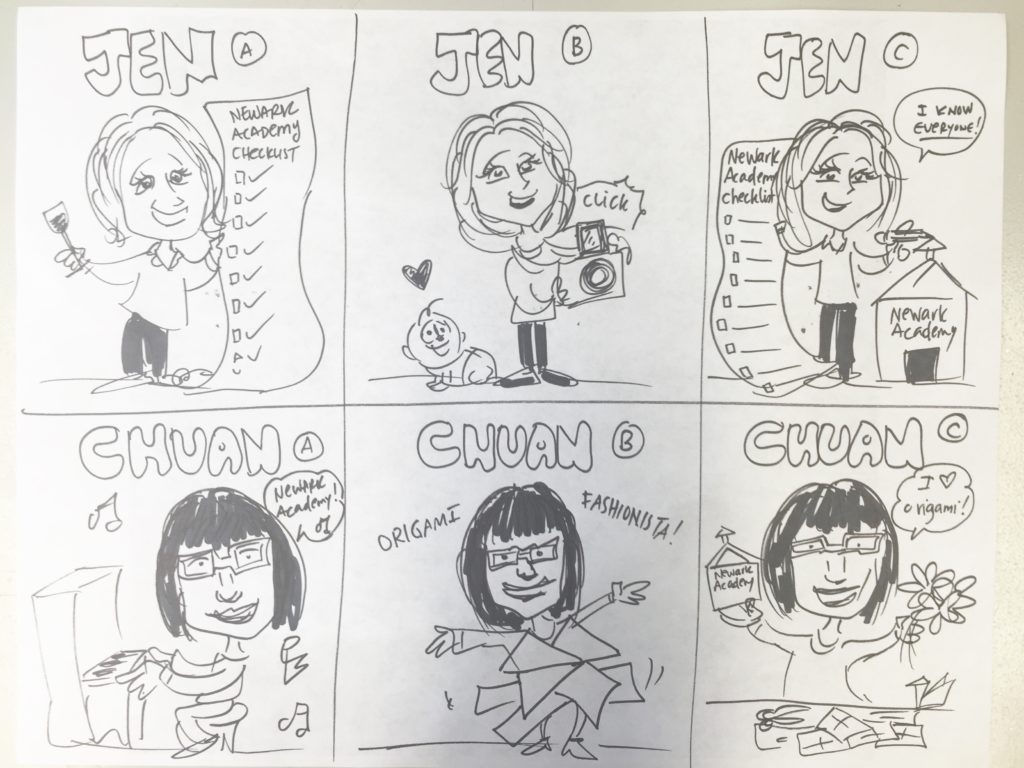 First I get notes from the clients and details about each person. Then I draw them in sketch concept mode.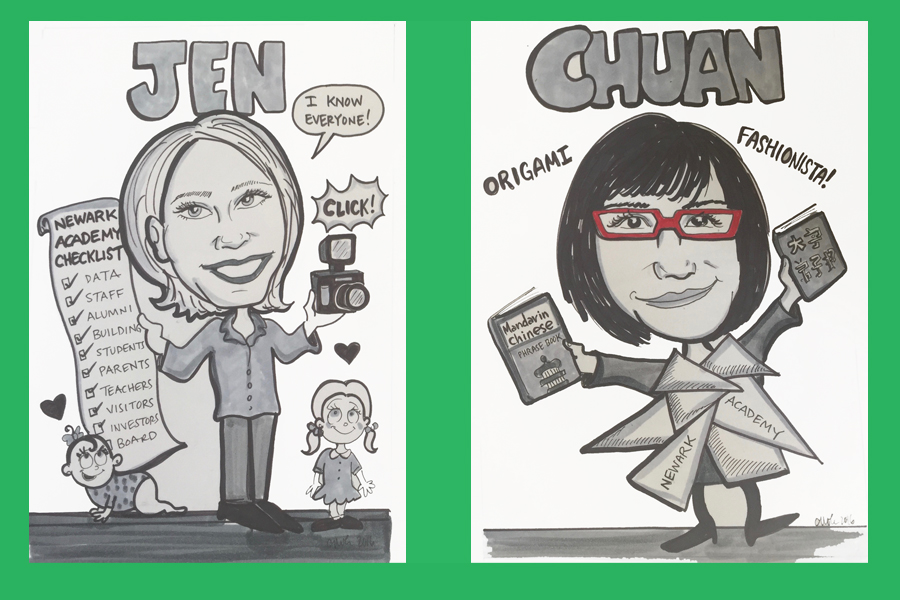 Once the client approves the artwork sketch, then I do a tighter rending sketch. Afterwards I ink it in and color it using Tombow markers and Sharpies.
Should you need to say goodbye to a special colleague, why not get them something unique and  memorable like a framed piece or artwork of themselves? (Hint, hint!)