Happy New Year! Can you believe that it's already near the end of January?
If you haven't figured out your goals for this new year do NOT worry at all!
Many of us entrepreneurs are still figuring things out and still planning out what our goals are to accomplish this new year. It is still not too late peeps!
Recently I drew for Nina Kaufman who led a workshop on Courageous Liberation. What does that mean exactly? It means having faith and co-creating with GOD to in three easy steps to accomplish your main goals and getting unstuck when you hit an emotional rut. Believe me, I've been there.
So what do you really want to achieve for yourself this year? What do you want for yourself and your business? Your family? Your friends? Your life?
Write down at least one major goal you would like to see for yourself.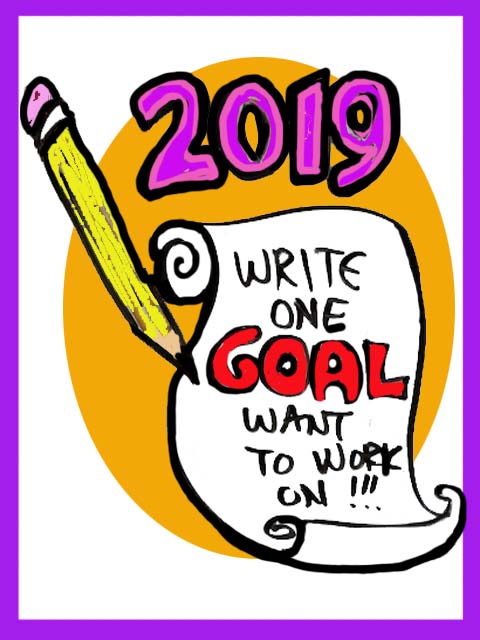 Step one is to RECOGNIZE or as I would say ACKNOWLEDGE that there is a greater power beyond our little human minds can see and picture. The universe / GOD can really work wonders beyond our imagination. Tap into the FEELING of how already accomplishing this goal would look like, smell like and feel like. Got it?
Step two is to CONNECT with that feeling of source. What IF you could get this goal achieved? What would the JOY of knowing that anything is possible if you trust the process and take small consistent baby steps everyday towards your desired goal? Make the effort to connect with your higher self. How do you do this? You can tap into your own inner wisdom by doing simple things such as: going for a walk, meditation, sitting with a cup of tea, just being in the NOW and in the MOMENT. This will help you CONNECT within your HEART WISDOM. Desire is from the sire. Which means desire from the father aka God within.
Step three is to DECLARE it or as I would say OWN it. Look into the mirror and affirm what you want to create in your life. What goals do you want to manifest in your life? Clam the powerful words I AM. You could be saying to yourself, "I AM living my life in faith. I AM making $100K a year. I AM loved by my true love. I AM powerful and creating the best year ever!" What I AM statements can you write down for yourself now? DM me and share with me your ideal goals for yourself!
If you want to have a workshop hosted more about this please get in touch with Nina Kaufman. In the meantime, feel free to sign up for my FREE Doodle Your Goals for 2019 eBook right below and share with me your goals! Let's rock this year together and make great things happen for us!
Click HERE to get your free Doodle Your Goals GuideBook!