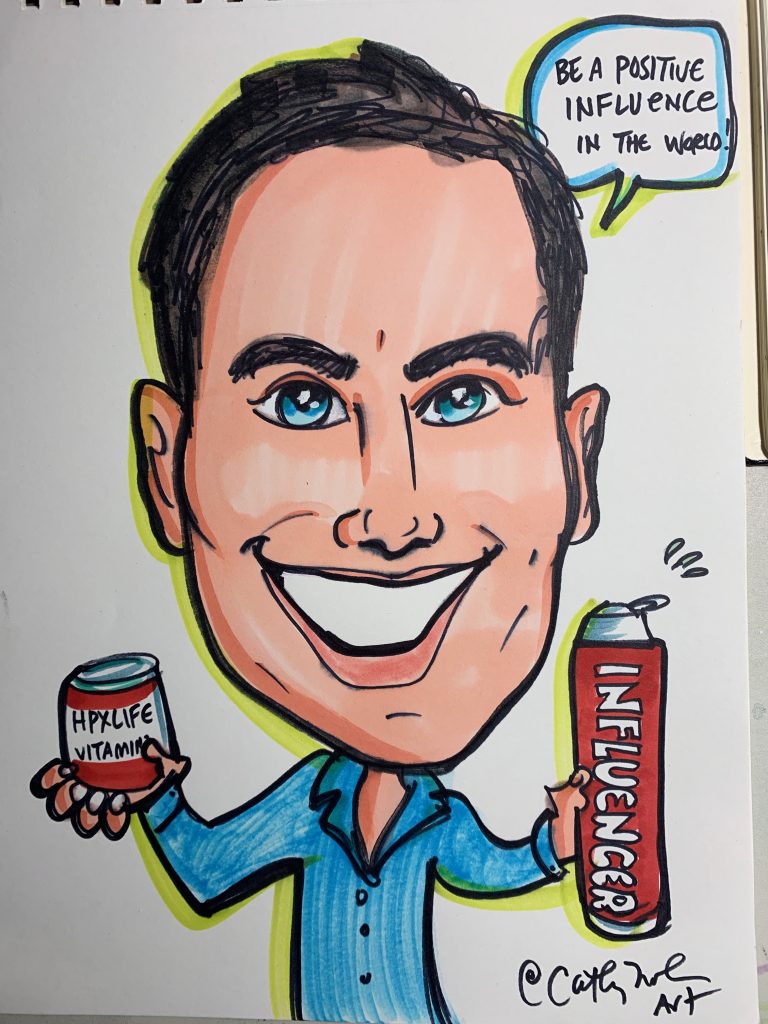 What I learned from Brendon Burchard's INFLUENCER event
Claim and Master Your Topic
What are you excellent at? Maybe it is teaching or running a business or creating cool knitwear! Whatever your passions and expertise is that is something you need to claim for your fame! If you are feeling stuck on this then be sure to ask close friends and family members what they think you are a genius at!
2. Discover your Audience's problems and ambitions
Your audience is your tribe that matches your vibe. Find out more
about them and don't be shy to ask them questions such as:
What do you aspire to become?
What do you need help with?
What do you struggle with in regards to: life / biz/ work / family?
By asking them questions you will get answers! If you don't have an
audience then you can start building one by commenting on other
people's posts or do online surveys. I like sites such as
www.surveymonkey.com or www.quora.com to send out questions
and get feedback and insight.
3. Define who you are and what messages you value
Don't try to be like everyone else – there is only one YOU and who you
are matters! What defines you? What values do you believe in? What
makes you YOU? Find out your own unique messaging so that you
can share who you are and who you serve in order to help others.
If you are struggling with what your messaging should be for your
business then reach out to me HERE so I can help you.
4. Create a solution through a product or service
Use your life experiences to see what you can create to help your
ideal audience. Maybe you can create an online course and show
folks how to achieve something. Maybe it is a product to help make
others lives a bit easier or simpler. Perhaps you can coach folks on
how to break through some limiting beliefs. Whatever you decide
make sure you are taking that customer on a journey from A to Z with
your solution as the key to success!
5. Every week create a piece of content
Yes. Every week – just once a week. You can do a video or a livestream
or post on your blog / vlog channel. You can chop it up into different
clips and use for social media posts to help drive traffic to your website
and links. This will help you track the behaviors of your clients and
find out what their needs are.
6. Post and promote FREE content
Develop a schedule and a rhythm for it. Perhaps you have one big
piece of content and you can hire a team to chop it up for you and post
for you. You can go to www.upwork.com or www.fiverr.com to find
experienced folks to help you on this.
7. Create evergreen campaigns that sell your offerings all the time.
Automation is the key to having your freedom to help serve others
more. There are two modules in the industry of influencer marketing:
1 Launching every quarter (think of it like a garage sale) or
2 Evergreen funnels that you can tweak the price on with your offering
3 Most use email sequences to get clients interested and for follow up
8. Run Ads to Scale
You hear this all the time – to make money you need to spend money.
FaceBook and Instagram ads are the best way to get more reach out
there for your ideal client. Think of ads as printing more money for
you and as an investment in you and your business. Spend one dollar
in exchange to receive one dollar and one cent returns!
9. Get Promotional Partners
Success is always in the follow up. Do you ever go to a great conference
or networking event yet forget to follow up on all of those cool people
you've met? That is money down the drain! That person you just met
or a new customer can become a referral or an affiliate partner. Have
others help you reach your message to the masses! All you need to do
is just ask.
10. Focus on distinctions – what makes YOU different?
What makes YOU the only YOU in town? How are you different than
everyone else? Maybe you have to hire an agency to help you on your
radar. Once you get the details fine tuned on who you serve and why
you can be the best one to serve them then provide always excellent
customer care and service.
Thanks for reading this and if you have any questions, please just reach out! Wishing you a great day and you've got this! Cathy xo